On this page you will find all the posted Alcazaba Beach information about the Covid–19 (Coronavirus) collected together.
Latest news at the top of the page.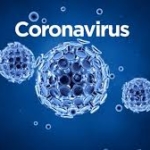 Date: 15-07-2020
Subject: Approved the mandatory use of masks in open and closed spaces for public use
In beaches and swimming pools, they will not be necessary during the bath or while staying under the umbrella, but for walks
The Governing Council has taken into consideration the new prevention measures proposed by the Ministry of Health and Families to deal with the spread and proliferation of the Covid-19 coronavirus in localized outbreaks, so that it is guaranteed that citizens avoid behaviors that create risks of spreading the disease. These new measures, such as the mandatory use of masks, are included in the Order of July 14, 2020, and will be sanctioned in accordance with the provisions of Royal Decree Law 21/2020 of June 9, once the state has been passed alarm.
The masks will be compulsory for people from six years onwards on public roads, in open air spaces and in any closed space for public use or that is open to the public, although the interpersonal safety distance of 1 can be guaranteed. 5 meters.
For its part, in the means of transport the provision established in Royal Decree Law 21/2020, of June 9 will apply. In it, it is provided that the mask is mandatory in air, sea, bus or rail transportation. Also, in complementary public and private transport of passengers in vehicles of up to nine seats, including the driver, if the occupants of tourism vehicles do not live together at the same address.
The obligation to use the mask will not be enforceable for people with any type of illness or respiratory distress that may be aggravated by the use of the mask. Neither for those people who due to their disability or dependency situation do not have autonomy to remove the mask, or who present behavioral changes that make their use unfeasible.
In the case of individual outdoor sport exercise, its use will not be required either, in cases of force majeure or a situation of need or when, due to the very nature of the activities, the use of the mask is incompatible, in accordance with the indications of the health authorities.
Beaches and pools
On the other hand, it is not necessary to wear the mask on beaches and pools during bathing and while staying in a certain space, as long as the interpersonal safety distance between users can be respected. On the other hand, for trips and walks on the beaches and swimming pools, the use of a mask will be mandatory.
The Ministry of Health and Families emphasizes that its use is recommended in private open or closed spaces when there are meetings or a possible confluence of non-cohabitants, even when the safety distance can be guaranteed.
The isolation or quarantine conditions established by public health must be followed by people who are considered suspicious or likely to be infected with the SARS-CoV-2 virus or who are pending the results of diagnostic tests for this reason; those that are considered a confirmed case with active infection; and those considered close contact of a suspected, probable or confirmed case.
Date: 21-03-2020
Subject: Messages from the AB Manager
Measures adopted with the Alcazaba Beach employees so as to keep up the work and maintenance of the Community, so standards do not decline.
The office has to remain closed to all owners and the general public. We are working from 9.00 to 14.30 hrs to reduce exposure, and going home for lunch.

The postman delivers the mail only on Tuesdays and Thursdays and we will distribute the mail to all the owners in Alcazaba Beach.

Deliveries such as parcels, from Amazon, supermarkets, etc are being sent directly to the properties of the owners who have ordered them.

All communal areas, such as swimming pools, sports and childrens areas, bathrooms, gym, saunas and changing rooms, and the library have been sealed, closed and signs put up.

Our cleaning team is cleaning and disinfecting daily our offices, security hut, employees canteen and changing rooms. We are focusing on the staircases, lifts, buttons, lights switches, door bells of blocks where owners are currently at Alcazaba Beach. Two of our gardeners (the ones allowed to use chemicals) will spray bleach diluted in water to disinfect the staircases and paths on Mondays, Wednesdays and Fridays to help our cleaning team.

In order to prevent infections passing between our employees, we are following all hygiene recommendations and keeping the proper distance between each other. We all have gloves and "painters" protection masks. We will not use the changing rooms and will come already uniformed to work. The working hours will be from 8.00 to 14.30 hrs to be able to have lunch at home as we need to avoid the canteen.

We have cancelled all private garden maintenance, painting etc usually carried out by our employees after working hours during their private time and an email has been send to all owners explaining the situation.

We have sent home two of our employees at high risk due to lung problems, but the remaining staff is working because we are permitted to and wish to do so.

We are contacting all the elderly and disabled owners to ask if they need help or anything important.

Since Monday 16th march we have had to explain frequently to owners the requirement to remain in their homes, not to enter the pool areas, tennis courts, children´s playground, etc and to follow the decree, which has not been an easy task.

Our security guards are working for the safety of all owners and employees of the Community. The national and local police are also patrolling the streets.

Given this state of alarm, we all need to work together and follow the rules, which are designed to protect us.

The Spanish government website contains a link  


http://www.exteriores.gob.es/Portal/en/Paginas/inicio.aspx available in English which provides more information, as well as contact details for the various embassies and consulates in Spain.
Date: 20-03-2020
Subject: Police order
The police, both local and national, have been patrolling the community since this morning and have explained to us that they will be very severe against anyone who does not comply with the order, imposing fines of 1,000.00 euros. So be careful !!
The Government announces that it will tighten controls to enforce quarantine, in addition to on the streets, in common spaces of communities that are occupied by leisure or sports activities
Children are climbing the walls, athletes miss having some room to exercise and older people need to sit a little in the sun. Quarantine is difficult and the coronavirus crisis has forced us to live throughout the day confined to a few square metres.
That's why citizens who live in developments with common spaces (lawns, pools, sports facilities or playgrounds) are tempted to go out a few minutes with their little ones, or to play sports first thing in the morning so as not to cross paths with their neighbours, or to sunbathe on the communal terrace.
But beware, because the ban on leaving home during this quarantine period, except for essential travel, also applies to common areas of blocks and developments and the police can fine us for being outside our home without just cause, even if it is within our own urbanization.
The government warned of this on Thursday, announcing that it will tighten checks to comply with the coronavirus quarantine. Controls on streets, roads and at business premises, but also in developments: "In common spaces of communities that are occupied by leisure or sports activities of the owners".
Therefore, common areas in gardens and blocks should only be used as places of transit to homes and be used for the shortest possible time. Fines may be similar to those handed out by the police on any public road for failing to comply with the state of alarm. Even the community itself can be fined.
Date: 14-03-2020
Subject: State of Alarm, Official State Gazette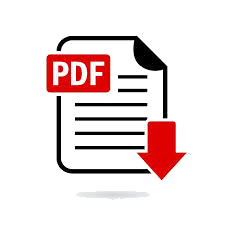 BOE A 2020 3692 ENG
This is a translation of the official Spanish document
Date: 14-03-2020
Subject: The Ministry of Health travel advice
As schools are now being asked to close in Murcia and Catalonia, We wanted to draw your attention to the Ministeria de Sanidad travel advice, who have highlighted the following areas as being prone to high community transmission of COVID-19.
Spain: the Autonomous Communities of Madrid and La Rioja; the municipalities of La Bastida and Vitoria-Gasteiz (Basque Country) and Miranda de Ebro (Castilla y León)

Italy (the whole country)

France: regions of Haut-Rhin (Grand Est) and l'Oise (Hauts-de-France)

Germany: regions of Heinsberg (North Rhine-Westphalia)

China (all provinces, including Hong Kong and Macao)

South Korea

Japan (Hokkaidō Island)

Singapore

Iran

Thailand

Taiwan

Malaysia

Philippines

Vietnam

Cambodia

Laos

Myanmar
Anyone who has travelled, had visitors from, or has had family members travel to any of the above regions is now asked to self-quarantine for 14 days and take temperatures. Self-quarantine, involves staying inside and staying away from other people.
Attached is a link to the WHO current advice.