A Residential Estate in Estepona
Situated on the sea front, with a stretch of beach of over half a kilometre, Alcazaba Beach is an exclusive residential estate with a complete sports (tennis, paddle tennis, swimming pools ...) and social (restaurant, library ...) equipments and with a careful environment of gardens and green areas.
Dear owners,
On the 1st of June we will open the period for the reservation of hammocks.
From this year it will be done through an App developed by the company Colindar; which can be accessed through any device, as it is multiplatform, and works with ANDROID, IOS and web version, with versions in Spanish, English and French.
This App will not only be used to book sunbeds but also for the tennis courts, paddle tennis and ping pong table.
On the 1st of June you will receive an invitation with a personalised link to your flat, to accept the invitation you must click on the link and register with your details.
The App will guide you through the whole process, to be able to make reservations you will first need to top up the virtual wallet with a debit or credit card; this step will also be explained to you during registration.
If you have already made a pre-booking for sunbeds in 2022, this booking will already be saved in the App, although we advise you to register in the App to be able to use it for the other bookable facilities.
Should you require any further information, please do not hesitate to contact our office.
Yours sincerely,
ACCESS
https://app.colindar.es/login (or mobile apps)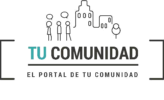 Tucomunidad.com
On this site you can access your personal data and accounts (payment status, receipts, etc.) in relationship with the Alcazaba Beach community of owners.
There is also an application for your mobile telephone available, read more